Sweetness
November 16, 2010
I see the way
you whisper and stare
your eyes piercing
scanning
x-raying
looking for flaws
imperfections
mistakes
anything to
make a good story;
get a few laughs.

Our eyes lock.
You flash a smile
that doesn't quite
meet your eyes.
If smiles were sugar,
yours would be Splenda.

As soon as my eyes
greet someone else's,
you turn to your minions
with a snide Splenda smile
and relay to your loyal servants
that my hair is tangled
my shoes clash

my nail polish is chipped

Why be happy
with a substitute
when you can have the real thing?
Save your Nutrasweet nice
for someone who's
on a friendship diet.

Meanwhile I go
and talk to the girl
with a pure cane sugar grin,
and the boy
with a mouth of cotton candy.
Keep your almost-sugar for your cronies,
because I'm done with fake.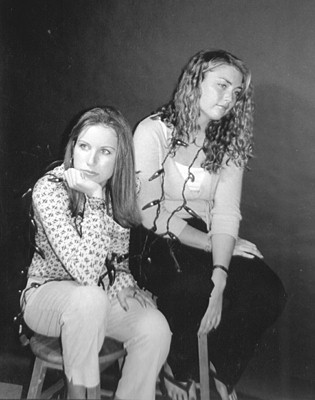 © Laura C., Hull, MA