Terrorexia
November 16, 2010
I thought monsters
were just under the bed.
If only.
They are everywhere:
In my stomach,
can't you hear it roaring?
In the mirror,
warping and snickering.
In the scale,
its eyes two zeroes
glaring at me.
Each morsel that tempts me
has a hidden agenda
to kill me
slowly,
torturing.
Every passerby
sneers, growls,
prepares to spew fire.
But the Mother Monster
lives in my mind.
It never sleeps
and is only satiated
by bones,
bones,
and more bones,
It scorches my brain
until I can't tell
where the monster ends
and I begin.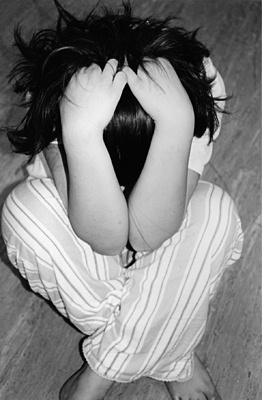 © Emma L., Wyckoff, NJ