I've Found My Voice (I Won't Take It Anymore)
October 31, 2010
"be quiet"
"Shut up!"
"turn it down..."
"Shut that off."
"Katie, please."
"Just stop it!"

I'm sick of it all,
and no, i won't drop it.
Do you know how it hurts
to be told these mean things?
I suppose that you don't
'cause i don't hear YOU sing.

The music goes in,
and I feel I could shout.
It has to find some other way to get out.
So I sing, and whether it sounds good or bad,
I don't care - 'cause I trust
That you won't make me sad.
But you do, and you sigh,
while my head hangs much lower,
I walk a bit slower,
And I feel I could cry.
I'd think, "Maybe I shouldn't
be in the choir,
try out for solos,
or shoot any higher."

No more.

Just as you refuse to hear my queer quacking,
I will block out this mad, hateful yakking.

And i'll sing anyways,
just a bit louder,
and so much prouder,
to the end of my days.

Then you'll get annoyed
and you'll tell me to stop
because I've found my voice
and I guess you have not.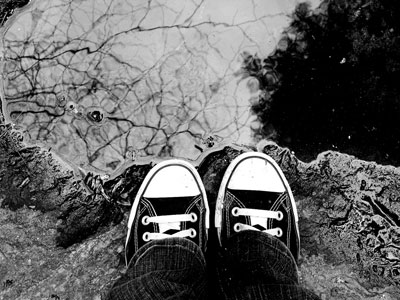 © Michelle B., Blairsville, GA