Knock knock? God? Jesus? Hello?
October 27, 2010
Making it through,
Always confused,
Can't seem to find,
Peace of mind.

This is new,
Completely out of the blue,
Not quite sure,
How this works.

I kneel down on my knees,
Intake a breathe,
Let out a sigh,
And begin to cry.

I don't understand,
What this means.
Is he there?
Up high?
The Kingdom in the sky?

Can't fathom the thought,
Left in a grave to rot,
For there soul to fly free?

What about me?

I don't understand, the whole Jesus Christ died for you thing.
It's not like i asked him to.

My whole family is Mormon. Except my mom, dad, and me.
They go down all the time,
and pray on their knees.
They tell me he's there,
"Truly, he is"
I don't feel anything,
except my need to whiz.

I leave the akward cult, and i come back as they say,
"In the name of Jesus Christ, Amen"

GOD.
god.
God.
gOd.
goD.

?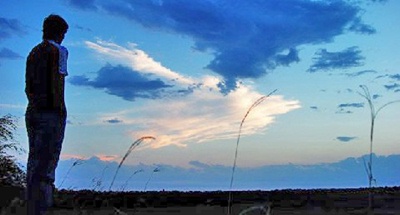 © Stefanie K., Katy, TX