Laura
October 24, 2010
I'm crazy,
insane.
my mind works differently,
different from e eryone else.
I survive on music,
music and friends,
friends and air,
air and Jesus.
I hate school,
yet I love to learn.
my least favorite class is English,
but for the life of me,
I cant put down a good book.
I think too hard,
too hard to see simple solutions.
pictures make me laugh,
pictures make me cry.
I'm in with everyone,
but an Abby Normal,
I'm a no body,
but more of a someone
than you'll ever be.
I'm special,
I'm unique,
that's what Mommy tells me, anyway.
I'm a strong Christian,
so is it wrong to love vampires?
vampires and witches,
witches and wizards,
wizards and mythology?

this is me, at least what iv found.
I'm still looking
for the other half, so don't hold your breath.
if you'v known me before,
you'd know why.

this is me,
being me.
Who Are You?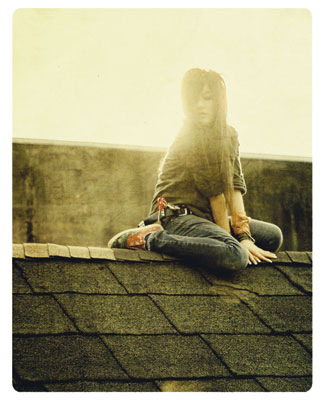 © Hailey J., Lake Oswego, OR