Mix it up
November 9, 2010
I turn around
and all is see are groups
the same group every time
there all different
from the way the look to their race
they tell us that we will mix it up
but do we know what that means
can we learn to accept others.
 
Will we accept the other people
the people who are alone at lunch
the people who we make fun of
will we be the people who move
the people who learn to accept others
or will we just follow the same group.
 can we learn
can we accept
can we learn.
it is no longer a matter of can we
but will we.
 
we set up these boundaries
that separate us
 no longer groups
but now a single group
we come together as a school.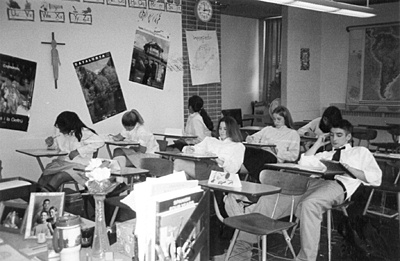 © Fox V., Whitesboro, NY