Re-Do, Relapse
November 12, 2010
It's time to rebuild walls,
put up a shield,
and forget all of my past falls.
It's time I forgot about everything that could have been,
and all what is because.
It's tim to put away all of what's his,
what he can be,
and what that he is.
It's time to forget about yesterday,
and make all the memories shrink.
It's time to fight back, bare-handed, too,
never run or hide,
and forget about you.
It's time to push away love,
forget everything I've learned,
and fly away,
just like a dove.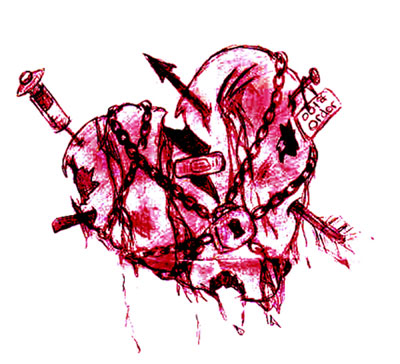 © Asia B., Hudson, MA