Little Monsters
November 12, 2010
Little monsters hiding under my bed.
Tiny faces faded in the window.
Their faint voices calling out to me
everywhere I turn.
Their small, sharp claws
tap, tap, tapping,
at my dungeon door.
Watchful eyes peer from cracks in the closet.
Shadows following me,
striding with taunt.
Noises in the night,
they hiss with their blue tongues.
The fiddle with the walls,
closing me in.
Songs in the dark,
they whisper.
The floor shakes,
as they glide with dillusional dreams.
They snicker as I
tremble sick with fear.
All I can do is
close my eyes and wish them all away...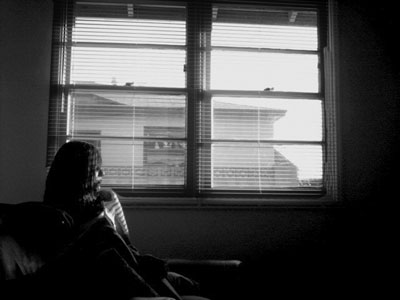 © Roxana R., Tustin, CA