Portrait of a City at Nighttime
November 12, 2010
It is
A night, like any other
Turning of the earth, whereby
The city is deprived of a sun it cannot touch, can barely see.

But
This night, shadows
Fall slightly to the right of where they fell for eternity upon eternity before
Overlapping with their former space, and

In the blue fog of the smoke of countless cigarettes
Burning, depleting lungs across the city and beyond
Like little deadly fireflies in the night
The shadows waver, uncertain
Off-kilter, their change in position

Causing them to shake and whirl
Before our indifferent countenances
It is cold and we shiver, vaguely
Copying their cautious twitch
As they wonder at their odd shift, plagued
By the same question all men are
"Why are we here?"

But for us, it is uncertain--
Do we ask why it is we are here on this blue-green ball, spinning
With such measured regularity?
Or
Do we ask why we sit
Shivering in the cold
Watching shadows?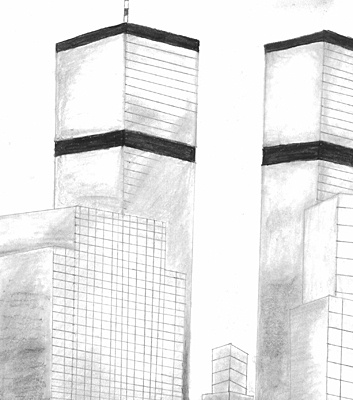 © Krisa S., Omar, WV