Love is blind
November 10, 2010
They say they love is blind
Yet I see you all the time.

Seems to me love only loses
Sight when it wants to,
Looks the other way when
The thing it refuses to view
Comes back to haunt you.

So with all my might
I tried to fight
the overbearing
Infatuation that burned inside;
I watched it manifest
then slowly take flight
into a sadistic inferno
Of how to extinguish
I do not yet know.

But how can love be so real
When the only thing I ever feel
Is the hurt you cause me and
Yet to give it up
I cant and never will.
Because
They say that love is everlasting!
Lasting
Through the heartache and the uncertainty
Turning up the volume its
Blasting!
Echoing loudly
Through my soul
Expounding
Through my very core
On cupids doors
I'm pounding.
Hoping he'll rid me of this cancer.
I can see you through the
front window
So why won't he answer?

I keep knocking.

Seems just like as I stood
At his door
I stood before
The very love that remains unsure, insecure.

They say you can't hurry love
No you just have to wait
You have to trust, give it time
No matter how long it takes.

But how long should I wait?

Because time doesn't keep me
From laying awake
As the moon sits high.

And time doesn't
Ease the heartbreak
When you make me cry.

And time doesn't rest my mind
As I wonder
Why?
So why should I
Continue to measure my footsteps
To stay adjacent to you
Only to be pushed to the side?

If love is so blind
Maybe it's time for me
To get some glasses
With a strong prescription;
And if my eyes can't see
Maybe my heart will listen.

And maybe I'll finally be able
To break free from the
Self- inflicting prison;
This penitentiary.
To rid myself of this
Uncontrolled substance
Consuming my body.


To set myself apart
From the down-in-the-dumps
Lonely
Woe is me
Wish I had a man
Let's sit in a circle and reflect
Depressed rejects
That surround me.

Maybe it's time to realize
That love aint nothing
They say it is

That love just aint
What it's cracked up to be.

Because it seems to me
that the semantics of love
will forever
remain a mystery. . .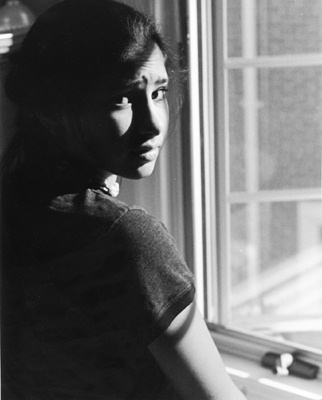 © Jennifer H., Bethesda, MD