The Seasons
November 9, 2010
Yellow lawns reflect the yellow sun in the hazy sky
that beckoned and gathered us to run through fields.
And while we laughed in golden tones,
you stared at us with glazed eyes behind cracked window panes.

Golden leaves cover the trees in a winter coat
and we hid under the piles of shed coats
that covered yellow lawns.
While you raked leaves with stiff bones and red fingers,
and yellow grass poked through your eyes.

White snow glitters in the morning dew.
We laughed in snow angels and hot cocoa
and hung plastic ornaments from fake Christmas trees.
You stood outside in the gray sky to catch the first snowflake on your tongue
and hung lights on an evergreen tree.
You couldn't reach the top.

White snow recedes to reveal golden leaves and yellow lawns and
a flower.
We were inside with a cold.
You touched the petals
and smiled.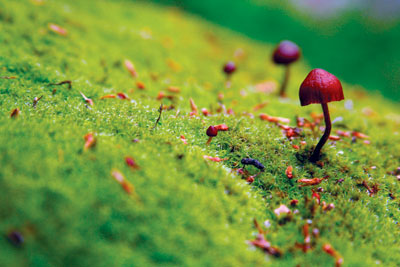 © Lyndsey B., Lake Isabella, CA