The Journey
November 8, 2010
You ripped me to pieces and left me to die.
I shriveled and withered, but I didn't cry.
I knew you weren't worth my blood and my tears, so I bandaged myself up to allow me to heal.
The healing was slow and my scars looked bad, but somehow my scars made me a little less sad: they were a memory of you and all we went through.
When missing you had caused a pull; I looked deep down into my soul.
The soul that was somewhere beneath my scars: the journey down to it was long and far.
Sometimes I would trip and fall, but I got back up because I was giving my all.
I finally got to that happy place, and I looked inside, only to find what was once there had been replaced.
By then I couldn't hold back my tears, and all my scars began to slice deep with fear.
The reality knocked me hard off my feet, as I peered inside at what I couldn't keep.
The stench of the past became too much.
So with tear stained eyes I sealed the soul that held my bleeding torn apart heart.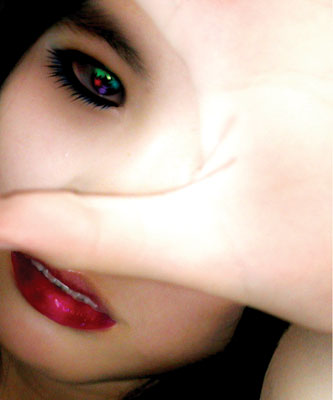 © Victoria W., Arcadia, CA