To Save a Life
November 8, 2010
My only memory of my mother was the day she died.
I tried to conjure up an image for a long time before that,
Like her tucking me in,
Or reading the Adventures of Uncle Wiggly,
Or hanging my underwear near the space heater on an ice cold morning.
But I got nothing in return, nor should I.

December 3, 1954,
The furnace cooked the air
My mother jerked at the paint stuck window in her bedroom,
But gave up, raising her arms in defeat.
I wrapped my body in her smell that laid down on me permanently.

She moved in and out of the closet
Dropping in this and that into her suit case.

I scooted beneath the hems of her pants and stuck my hands in a pair of white heels that missed her suit case
And clapped them together.

The wood floor began to vibrate when daddy's boots pounded down the stairs.

Over my head,
Hangers clinked,
Clothes swished together,
And my mother whispered to me, Hurry!
But his shoes clomped in the room
And I dragged myself backwards.

Words I did not understand
Spit from their lips.
This was the last I remember in perfect crisps.
And though things were a blur in my mind,
I'm able to make out
Her lunging from his grabbing arms
And scrambling for something high on the shelf.

The gun in her hand
I ran clumsily to her.
Not just wanting to save him,
But save us all.

Time folded in on itself,
The gun shining like a toy how he snatched it away
Hurling it to the floor.

I bent for the toy
And the noise exploded in my ears.

She was all I wanted to save
And I took her away.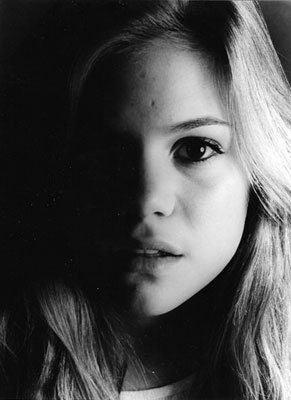 © Michelle M., Plainview, NY