Taking Lives for You
November 5, 2010
My mind is going crazy at this point.
I thought I knew what I was getting myself into,
But they left me no choice.

I did this for you,
You know that, right?
I did it to save you
From that life.

Well you have run away from me now,
So was this all for nothing?

As I look around,
I hear something.
Tap, tap, tap, tap,
It seems to be so close to me.
Tap, tap, tap, tap.
Turns out, it's only me tapping nervously.

Why am I nervous,
You ask?
Look around.
No one had a chance.

With one leeched-shaped body after another
All over the ground,
You'd assume this house
Held many of a small town.

They never saw it coming,
It's no guess.

All that is left now,
Is to clean up the mess.

So while I drown myself
In distraction,
Keep telling yourself
Your plan of action.


I know that I may make no sense
And it leads you to plan your escape,
But don't think you can hide
From what will always be fate.

Talk is cheap to me now,
So I want my prize.
Keep leading me to the same hunting grounds,
And I'll have to take more lives.

I'm not crazy,
I just want you to have what you deserve.
And if you fall this time,
Well, I hope you finally learn.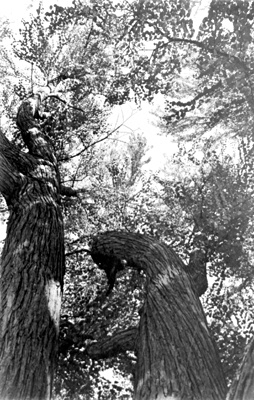 © Tim K., Marblehead, MA