The Silence of the Storm
November 5, 2010
They had nothing to say to each other.
Neither spoke, both afraid to pierce the heavy, full silence that settled between them.
Both brimming with a storm of emotions,
Neither able to express them,
As the storm callously threw the waves of words together,
Until they flowed within and around one another and made no sense at all.
He turned and tried to walk away,
Because he was so blinded by his storm that he was unable to see hers.
But the thunder crashed loudly in her ears as he did,
And in her fear, she realized that couldn't survive the storm alone.
And so, although they had everything to say to each other,
They had nothing to say to each other,
Because her three bounding steps that echoed like thunder,
Two raw pairs of lips, as fierce as a storm,
And the single salty tear that rolled down his cheek said it all.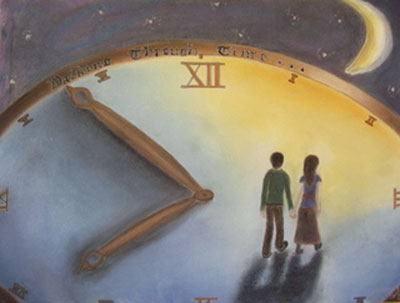 © Carollynn G., Hawthorne, NY