What Was and What Will Be
November 2, 2010
It's been seven months.
Seven months since I last saw him.

More since he painted me a picture of forever.
Which I couldn't accept,
No matter how much I wanted to.
Deep down,
I wanted to.

The relationship that had been growing
Year after year after year.

Which we almost destroyed by trying to go that next step.
Which I almost destroyed.

After a few more months,
I couldn't take it.

The feeling of not knowing whether I was wasting my time took over.
The fear that I lost that distance from my work.
Because he cared too much.
Because he made me care and opened my eyes.

Opened my eyes to the beauty in this world.
The beauty that I never saw in my half-open eyes.
The innocence that I had lost, blinding me from the beauty.

Through his eyes,
I saw hope.
I saw possibility.
I saw a future.

A future that scared me.





So I ran.
Ran far away,

Across the world.

And so did he.

A parting that almost killed me.

So now we're coming back.
And I'm scared.

Scared because I know we've changed.
Because change is inevitable.

And I'm scared because my feelings have changed.

I want to run to him.

And I'm scared his feelings have changed.

What if he walks

Away from me?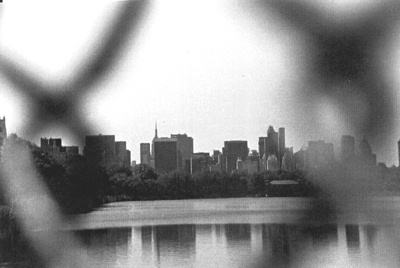 © Sarah M., Phoenix, AZ