Pushed...
October 21, 2010
Over the edge.
I'm sinking in my mind.
Pushed into murky waters,
Something I am consistently subjected to.
So why is it still so impossible to bear?
Is it because of what each water molecule contains?
A lethal combination of anguish, fear, and confusing thoughts.
No, this is worse.

These waters hate.
They hate those who dare,
The ones that hope so intensely.
The ones who are determined.
These waters hate me.

I'm slowly losing my breath,
And you don't have the slightest clue.
I'm gasping for the surface,
Where truth awaits and uncertainty floats.

You can hardly be described as an observer,
You are there, but you cannot see what is happening to me.
I'm struggling.
I try to yell out a frantic plea,
But you can't really hear me.

Is it the lack of concern?
Or are you truly deaf?
I try and try, but still you do not listen.
I'm stuck in a world that only knows how to disappoint.
But I would take daily disappointment over this kind of torture.
I'm pushed to make a decision.
What can I do?
Is fighting from suffocating even an option?

Motives are changing and you are sly.
Here I am asking myself, "Why?
What did I do?"
I did nothing but give.
I gave you everything I could,
In the amount of time I had.
In turn I found true happiness in you.
You threw me a line once upon a time,
You saved me from the wrath of the water.
And now you've seemed to cut it off,
I just don't know.
I cannot see through this water,
The slack on the line lets me drift deeper.
Is it slack or is the rope truly cut?

I tug on the line only to get more rope.
I'm somewhere near the bottom where utter agony lies.
I burst out in tears, each droplet dissolving into the muck.
I'm crying with the fear of loosing you.
I'm pulling on your rope, but still no response.
Who will help me now?
It's true, I've always helped myself, but I need some help now.
Don't let me drown,
Don't cut me off,
Please don't let me go.
Don't push me away; pull me in, closer to you.

Have you ever tried this before?
No.
Logic is a brilliant man's disability,
It warps his mind,
It makes him miss out on opportunities.
The process of logic might give him happiness,
But to what extent?
At what cost?

So use all of your strength and I'll use all of mine.
Frankly I'm weak; I've been trying for the both of us for quite some time.
Now it's your turn.
I'll give what I've got left and I'll hope it's enough.
I'm filled with fright as I await your answer.
Will you pull me in?
I can hold my breath for quite some time.
But eventually I won't be able to.
So pull me in, don't push me away.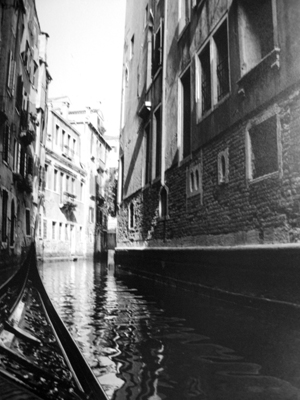 © Nick P., Apple Valley, MN