The Reflection in the Mirror
November 15, 2010
She stands there...
Appalled by her figure in the mirror.
All hope of beauty is lost...Her reflection stares back while searching her body to find beauty.
She stares but the mirrir is too clear.
The scars lay there visable.
She wonders "what can't people see"
Her selfasteam dropped.
The water that she threw upon the mirror washed away,
but the reflection in the mirror is still the same.
The clock is still ticking.
She's now crying because the beauty is on the inside not on the out.
She stares upon her hips,butts,curves,and stomach.
She's now paranoid fron everyone saying she's beautiful.
Still relying on the mirror she still hasn't found beauty.
Her mom walked in your so beautiful hon.
Turning to her mother staring into her mother admired and smiled.While accepting her mother's prenence she wasn't happy with her statement.
Tears start to fall.
She cried... How could you say that to me?
Her mother had no ideawhat happend.
Get out Get out now!!!
she screamed.
Punching on the mirrir with such hatered beating her own reflection.
She now bleeds but little does she know her reflection still stands.
She became an emotinal wreck knocking shevles down , punching walls she turns around her reflection is not down
she screams throwing everything at the mirror.
It finally braks
Rushing to the corner of the roomshe sits there observing the little pieces that remain attached in the mirror.
She dosn't regret what she did.
The pain if not being beautiful is not relived.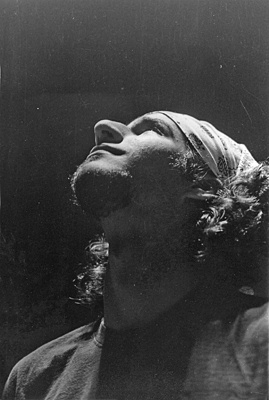 © Luke Z., Westport, MA