A Cicada Song
October 22, 2010
A Cicada Song

Be life that of a summer's cicada.
It crawls in the timeless solitaire,
Blinded by darkness, but the tears
Of contrite have no place to drop
In the condensed soil.
The drops of rain seep through the shelter,
And it knows not what it is.
Is it the rain?
Or is it those tears of agony –
The yearning for freedom?
It cannot swim out of the water.
Just like that, it drowns in the ocean of sorrow.
It dies a lonely death, again and
Again for seven years.
A year becomes a virtue of
Endurance, and as the shell hardens,
It knows what it is no longer.
Then it flies. It sings for two weeks
To return to its home, its tomb.
Listen! Do you know your dreaded fate?
Yet no answer can be heard,
For it is the value of life that matters:
Singing under the summer moon,
In front of its cold death,
Melody seeping through weary eyes.
Who would be shameless enough to mock
Such an enduring life with such a powerful value?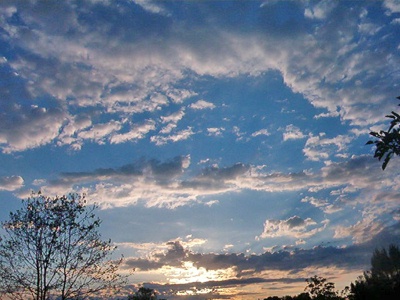 © Kaitlin M., Vincent, OH