The Blooming Flower
November 2, 2010
The early spring
Captures the sunlight,
Allowing nature
To do its' magic.
The small bud,
Green as it is,
Stays closed,
Waiting for the right moment
To sprout open
And begin life.

The cold winds fade
And the Sun
Shines brightly
upon the little bud.
Now, the time is here.
The bud slowly bursts open,
Creating rays of sunshine.
A rainbow of colors
Appear on the bud.

Nature's beauty
Is now shown to the world.
The bud stands out,
Straight and tall,
Showing off to the world
Its' true perfection.
Jealous flowers Surround the bud,
Wanting with all of their heart
To be like him.

A ring of sunlight
Appears around the blossomed flower,
Allowing it to have its' moment.

Praying to God
For this miracle,
The little flower
Dances in the breeze.
Birds sing a song
Of wonderous melody,
Praising the little flower.

The sun shines brightly,
All day,
Every day,
Forever and ever,
No matter what,
It shines for the little flower.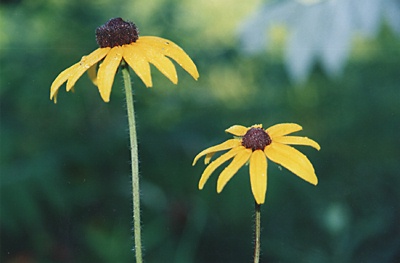 © Allison S., Eau Claire, WI