IT HAPPEN
November 2, 2010
It wasn't supposed to happen this way
Not in this cold alley
Not with me screaming and suffercating
Smelling his tobacco filled breath
I always wonder what it was going to be like
But I dint want to happen like this scared
Longing for someone to come and rescue me
But it dint happen
What's the point of having a dad?
If he can't save you from getting your innocent taken
What's the point of having a mom?
If she can't comfort you when bleeding to death
It happen
I can't tell nobody
Nobody can save me
I see it happening again
In my worst nightmare
In those nightmares I see his face
It's the face of my beloved dad!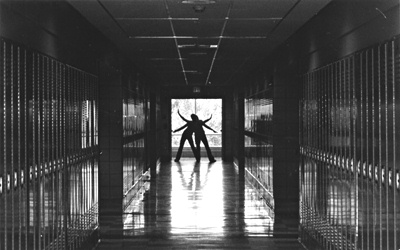 © Sheera G., Marblehead, MA