A Rare Soul
November 4, 2010
Grandpa…
His smile was the brightest star.
Always luminous and magnificent.
His laugh was never to be mistaken for someone else.
It was special and unique.
His eyes were a black hole,
You look into them and you're lost, you can't find yourself.
You only see love.
His sickness was a rarity,
Only eight hundred in America.
There was no cure.
He fought for his life,
For two long years.
Loving family members couldn't stand to see him.
The pain was unbearable, his weak body striving for strength.
But no one not even family could mend his broken body.
As treatments got longer the talks got shorter.
His helpless appearance was killing his wife and two kids.
Once he was in hospice the grief and pain got stronger.
People got weaker.
On the day he died everyone sat in awe,
Missing such a beautiful soul.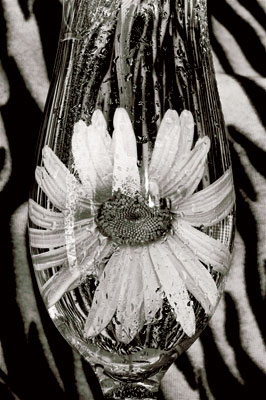 © Garrett M.