Goodbye
November 1, 2010
Today I sank beyond the point of angry
Beyond upset
The commercials are true
Depression does hurt.

Every time I even try to think about what will or might happen next, my head spins
You were the only steady thing in my life
I relied on the thought of us together
Now what do I do without that?
I can't just be your friend, we both know it.

You, my love, will always be in my broken heart.
It may not be exactly what I want right now but,
I have to let you go

This is the hardest thing I've ever had to do.
I never planned to have to walk away from the one thing that made me happy. And trust me I don't want to.
But you don't make me as happy as I used to.

We've drifted apart and inside I cry at the thought
But outside I refuse to cry.
Deep down I know it doesn't help or make the situation better.

Just please forgive me for this.
For walking away from our friendship
And what could've been love.
I feel miserable for doing this to your heart.

I realize I am as unreliable as you are.
I pray that I'm wrong and that things will change.
And if I'm wrong, I will try to renew what we've lost.
If you chase me, and don't let me run away,
Fate will have given us our answer.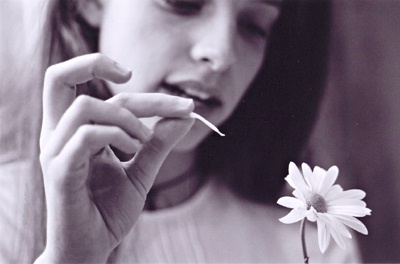 © Emily B., Houston, TX