Broken Wings, Broken Promises
November 1, 2010
Promises flying on broken wings;

destined to fall unnaturally hard to the ever-present ground beneath them.

But still,

I foolishly turn my gaze to the sky with anticipation of the known.

As they come inevitably downward,

my hopes go along for the ride;

creating pitiful trails of dust,

that gathers on my knees,

as I trudge through the earth,

searching for my Faith.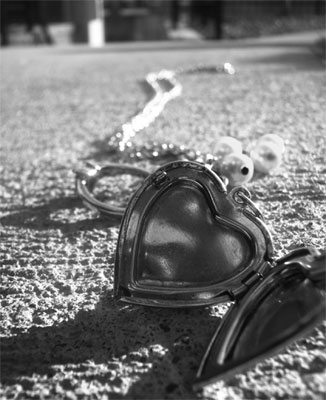 © Francesca Y., Robbinsdale, MN