The Brittle Texas Lights Pin Against the Sky
November 1, 2010
The brittle Texas lights pin against the sky,
Throwing down ribbons that touch the cold highway.
And Carolina Moonseed shivers on the shoulder,
Against the early frost that shines with 6:00 AM sunlight.

This world is the coldest world on the planet,
And knots together a pain in the depths of my heart.
As I stand here and think about the past again,
And if he still remembers where we first held hands.

The exciting—frightening—exhilarating—crucial—
Empowering—blissful—lovable—touchable—thrilling—
One-moment-in-history-where-two-souls-knit-into-one,
And we promised to never break apart like cheap wool.

It seamed that we'd never break apart. But somehow we did.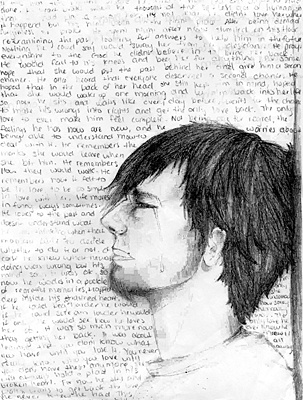 © Annie M., Columbiana, OH