The Last Dance
October 28, 2010
Our bodies may grow old,
Our minds may fade away.
So young we still are!
So rebellious we can be!
Our love for each other is strong—

Growing and growing every day—
Our hankering to dance together is restless—

Every day we dance, swinging and swaying.
* * *
We've now watusied and waltzed our way to 70,
Our bodies slow and achy,
Our minds even worse off,
Wandering far into a distant land,
Thinking back to the old days
When we could jump up at any time,
Hold each other, and dance to a
Racecar tempo: both forwards and backwards.
Now in our old age,
With too much time on our hands,
Let us get up, ever so slowly,
The stars our audience,
Aurora Borealis sharing our dance floor,
So we can enjoy this dance every day,
For today may be the last
We get to share.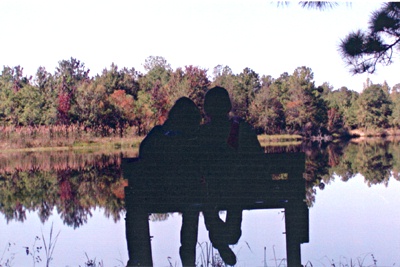 © Heather J., Slidell, LA