No Lollipop
MAG
October 31, 2010
Daddy, can you see me?
Now that I can tie my shoes,
Now that I am taller than your knee,
Would you recognize me?

Daddy, can you hear me?
Now that I don't sing my precious songs,
Now that I can hold in my cries and screams,
Would you want me more?

Dad, can you taste that?
When I speak, can you taste my knowledge,
taste that I have hardened?
I am no lollipop anymore.
Would you understand that?

Dad, do you – sniff – smell that?
I don't smell of cotton-candy perfume,
do you see?
I have my own teenage smell, different
from all.
Would you forgive me that?

Father, can you feel that?
My skin has become rough with age,
with pimple scars and callouses.
With holes in my face and bags under
my eyes.
Wait, no.
I don't want your devil hands near me.
Don't want your brutal hands grasping
for me.

Father, would you understand all this?
That I'm not who you left behind.
That I'm not the girl you never wanted in
the first place.
Would you want me now;
Now that you have found your God and
done your time?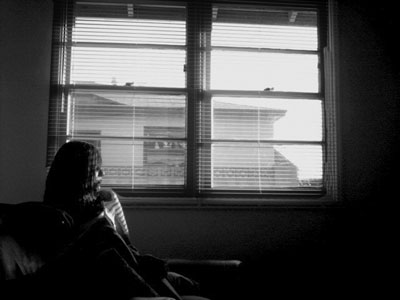 © Roxana R., Tustin, CA