First Kiss
October 31, 2010
The boy I cared about
Was dancing with another girl.
I didn't want to watch anymore
So I left to go outside.
When my friend, my first friend at this new school
Stopped me, and asked me to dance.
I have danced with him before
It was the same as the first times
Simply friendly, the way I wanted it, until
He made a noise, a sigh, a groan
Like he just needed to be closer
And he wrapped his arms around me
And buried his face in my neck.
He held me as if letting go meant losing me,
Which it did.
I lay my head against his shoulder,
I held him too.
When I closed my eyes I saw the boy's face,
The one I wanted
So I kept my eyes open.
I felt loved
But I didn't return it.
Then the song ended
He touched his forehead to mine
I couldn't meet his eyes.
"I need to ask you,
Will you go out with me?"
I had to say no, I wanted to, but the word
That one word, it wouldn't come.
Then my gaze landed on his lips
I was curious
So I touched mine to his
Slimy, disgusting,
It was all wrong.
"I take that as a yes then"
No! No! NO!
I don't want you!
All I could do was leave
Which I did.
"Need to talk"
I dragged him outside
I held onto his wrist
He tried to catch my hand
My nails dug into his arm.
I told him it wasn't right
That it need to be right
And that it wasn't.
We kissed again.
"Try again?"
I told him, laughing, no tongue.
Once more, another laugh
I finally looked at him seriously.
"It wasn't right"
I hugged him
Kissed his cheek.
Tousled his hair, then put it back in place.
Then I ran away again.
I was the one breaking hearts
So why did I want to curl up in a ball and cry?
My first kiss.
When I was home, I tried to rinse it out with mouthwash
But I could still taste it.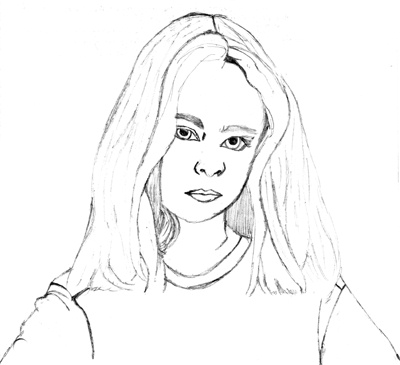 © Mary K., Natick, MA