Left Alone
October 28, 2010
Where do I begin? Should i start
by describing her fiery-brown,
curly threads of luscious hair, or
her ability to calm a
heart torn to pieces?
She is my
best friend.

Her mouth opens as she spills out
laughs without sound. She is the girl
with the slightest clues to life. She
is the friend you can run to with
life's problems. That's it.
She is my
Best friend.

One day she decided to leave
from this life. She just up and left
the place she called home. Leaving
the rest of us to rot here in
life's greatest mysteries, only
this time forever.
She is
my best friend.

After twelve years of friendship, she
wanted nothing. What was I here
for any more? She was the one
thing I was sure of in life, and
now what could I do?
She was
my best friend.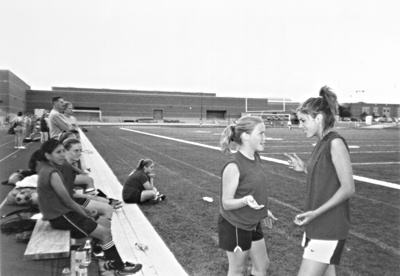 © Katlyn B., Highland Village, TX