Creating The Dream
October 30, 2010
To most, dance is nothing.
To me it's everything.
I feel the aches and pains.
Yet I keep going.
Pursuing what I love.
Jumps, Twirls, Spins, and Kicks.
Nothing feels better than another win.
The beats in my heart keep me in rhythm.
Sometimes I feel defeat and failure.
I don't give up, for I am a dancer.
I must be brave & strong.
The way it makes me feel inside,
Happy, excitement, joy,
Makes me feel alive.
Determination keeps me going,
Water my energizer.
Sweat dots my forehead,
My verification I'm doing well.
The best part,
Competing.
Makes me feel as alive as possible.
The high point of all my work.
The lights, the claps, the cheers,
The scuffed-up floor, the beats of music.
The wins.
I am a dancer,
I create my dream.
Dancing not because I'm excited,
Excited because I dance.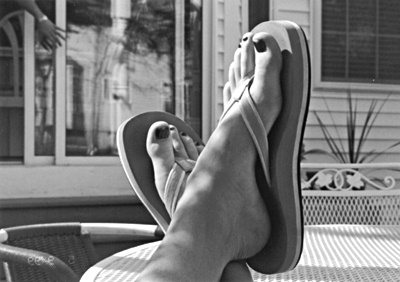 © Alexa S., Marblehead, MA