Attendez-Moi
October 29, 2010
A tug-a-war with no remains,
We stumble still, yet not the same
As words combine to show our fears
They travel far yet never near.
Your breathe I hear the echo loud,
A thrumming heart through all the crowd.
You can't believe what you can see,
As others with more eyes can read.
Toxin builds with lies they weave,
Trimming webs we formed with ease.
Passion burns the truth to flesh,
As those three words will never mesh.
I try and reach with empty hands,
To cross the vast eternal lands
And touch the thing I hold most dear,
Please do not run away from fear.
Embrace the truth normality mocks
An outsider by will and shock.
And there you stand with open hands,
Seeing space before your lands.
Withdrawn from the urgent force,
That forever beats remorse.
I yearn for all that could have been
If only space were very thin.
Wrapped in my arms that offered trust-
And this is why I'll always lust.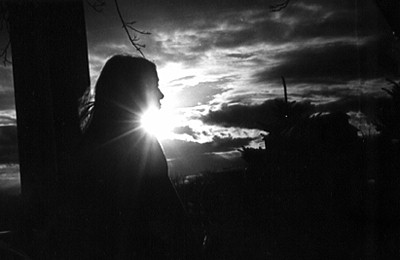 © Elizabeth G., Marblehead, MA