Pigtails
October 22, 2010
Soft footsteps of small bare feet
make their way down the wooden stairs
onto the cold tile floor of the yellow kitchen.
The little girl rubs her sleepy eyes;
her mother, perched on a tired stool;
gives her a gentle smile,
amused with her daughters daze.
The girl crawls to her
and curls into her lap;
the mother starts arranging the girl's hair,
nimble fingers;
slowly, what once was a tangled mess
becomes a long and glistening mane
pulled back with bows
into pigtails.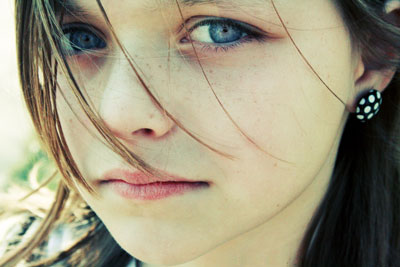 © Felicia R., Arlington Heights, IL