Dig!!
October 25, 2010
As a rose withers does the beauty remain?
Does a dark sky bring the rain?
Touch it, feel it, but does it exist?
Shovel in hand, I dig.

A lone flower in a dead field;
Is this hope?
What is hope,
A mere desire for change?
Shovel in hand, I dig.

Pain will suck you in;
Gasp and struggle for air.
Look into the face distorted,
For this is your creation.

Knees blistered from regret,
Now rise to fall again.
Fight till the end,
Shovel in hand, I dig.

Clunk and there it is,
Let tears burn your skin.
Remember the past,
Innocence suffocates the truth.

Reveal the decay of life,
Hundreds of hopes lay dead.
Let yourself fall and join the others,
Shovel in hand, dig no more.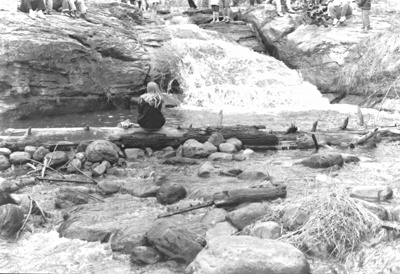 © Andrea E.,Phoenix, AZ