The Patchwork Quilt
October 25, 2010
My hands have sewn a patchwork quilt,
Each piece of fabric is beautiful,
Unique.
I join each piece with the needle--
--A pen---
Grasped between my fingers.
But my hands that bind
Then lose control,
The pieces join together,
With a will that's theirs, alone.
My hands may hold the pen that sews.
But their hands hold the strings.
And they're tied to mine.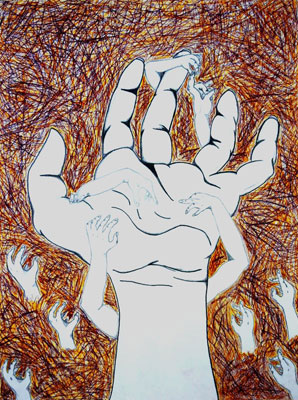 © Ariana R., New Orleans, LA