Best Friend
October 26, 2010
Hey best friend.
Remember the night we
went to that party
and drank until our
bodies were swimming
in vodka?
Remember the room
filled with the scent
that made us high?

Remember the walk home?
You were still feeling
no pain.
We both were.
We thought we could ride
that jeep all around town.

Remember the crash?
We were going pretty fast
and hit the side of that house.
We hit those kids when we
hit the wood.
Remember their non-beating hearts?

Do you remember the ambulance
before the coma?
We both went deep under.

It's a month later.
I just woke up.
The doctors rushed right
to my side when I did.
The first thing I did was
ask where you were.
The doctors got these faces..
you should have seen it:
anguish.

Remember when you never woke up?
I do. And I can't stand it.
You see, I stole all the Vicodin
from the doctor's pocket.

Hey best friend.
I'll see you in a few minutes.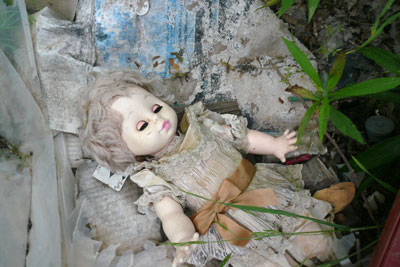 © Ashley J., McDonough, GA