Shooting Star
October 20, 2010
If you saw a shooting star,
Flash by in the sky,
Think of what you'd picture,
What's the first thing in your mind?

Would you wish for companionship,
A love thats sweet and true?
Would you wish he hadn't left,
Or that she still had love for you?

That after the words that broke her heart,
You could take them back,
That even though he left first,
You were wrong for getting mad.

Or maybe she was never yours,
And he was never there,
That you love them oh so true,
Telling them this isn't fair.

Now's your chance to tell them,
Exactly how you feel,
Tell them that no matter what,
Your love is always real.

But then again think it through,
If tomorrow night shall come,
If there was another shooting star,
Would your wish be the exact same one?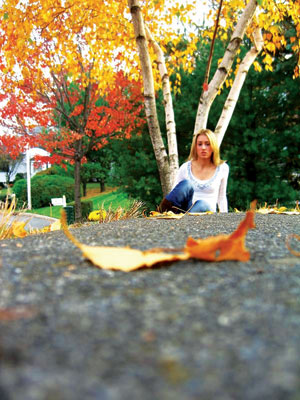 © Stephanie F., Garnerville, NY