My Seed
October 24, 2010
My stomach lurches
As we pull out of the old gravel drive.
It tells me that this dead orchard is my home, my ancestors deceased with the mass of long forgotten trees.
I am a fruitful tree, but I am helpless against the slowly tiring lumberjacks, cutting me down.
My roots are being painfully pulled from this fertile ground
And my strong branches begin to die.
My wandering eyes shall never again see
this land where my soul is sown.
The dull ache in my stomach seems to settle
When I remember
That I am planting a seed
To remember myself and who I am.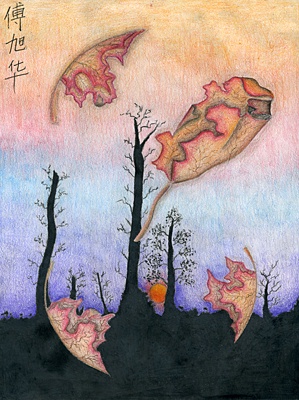 © Becky F., Sacramento, CA