Fairy Dust
October 23, 2010
Tears roll down.
This is what it feels like to be invisible.
Gasping for breath.
This is how you learn to not believe.

Sitting here, drowning in myself,
my memories jerk back to yesterday.

Music screaming in my ears,
I look over my shoulder for you as the earth trembles.
If only you were there as pain shoved me to the ground,
shattering my heart.

I thought you were gonna catch me.
But no one told me love is only a story,
a lie.
Ignorant, I tried to use a cloud as a cushion;
it only made the ground hit harder.

Only good enough to be forgotten,
never remembered.
The second choice,
the one to kiss,
but never hold.

Never believe in the fleeting wish of love.
Never believe in flighty trust.
Believe in yourself,
believe in magic.

'Cause this is life:
Tears sting, breath chokes.
So when you leaped and no one's there to catch you,
believe in fairy dust,
and fly away.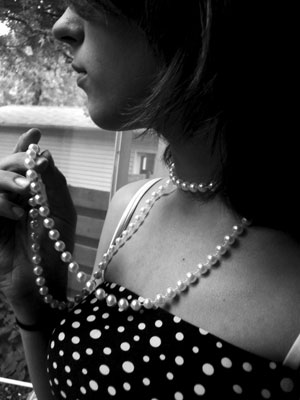 © Elaina V., Canton, OH