Adulation
October 16, 2010
Don't you hate it?
Lying your heart on the line. 
It always feels so right, so sublime. 
Every word, every touch is marked without lines.  
The light it brings to your everyday, the anticipation of what may lie ahead. 
A rush, a high that's only brought by that one person. 
The person who feeds your fire and who makes you burn higher. 
That person?
Oh. 
You mean the one..the one that lied? 
Nothing but beautiful sugary lies,
with the unpretentious words "I love you" on top? 
Yeah, I know who you're talking about now. 
It's hard sometimes, to put on that perfect poker face like I've moved on. 
To hold back all my tears from flowing into an endless pool of shame. 
Shame only because of false truths that I so willingly believed. 
Shame of how easily I gave and in the end got nothing in return. 
But I guess that's what I've learned. 
Fate doesn't exist, and honesty..that's a myth.
My heart..I thought it was good enough to be your gift. 
Now I think, if only I didn't give it so easily time and time again..
That maybe your love would have been easier to win.
I realize now you don't make me laugh,
You use my vulnerable spots, my weaknesses, to torture me back to tame.
Inconsistencies in your fame,
Your illusion..it was all just a game. 
I gave you my all and you took without consequence.
Though now I say, I will no longer believe the lies I am fed, so why do I still trust in your love when I know it's all dead?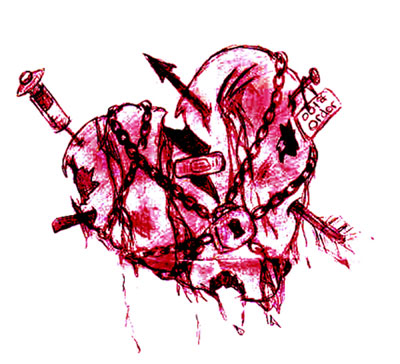 © Asia B., Hudson, MA