Someday
October 16, 2010
I look up up from my pillow at night,
And your face is lit by the pale moon light.
I think of all the good times we've shared,
And i know that you've honestly cared.
At times I want to sit down and cry,
And I dont even know why i try.

Then I think of what we could be,
And what the future hold s for you and me.
Together forever is what we always used to say,
I really hope that it ends up that way.
When I get a letter I jump for joy,
Because I know it's from my baby boy.

I read these letters with tears in my eyes,
And I listen to all the girl's sighs.
They don't always get letters from home,
So they wait for the day to use the phone.

I write back with you in mind,
The words are never hard to find.
in most of these letters i am well,
But on some of these feelings, I wish not to dwell.
I have my good days but also the bad,
It is on these days i feel most sad.
On these days I can't stop thinking of you,
You are on my mind with everything I do.

Baby I love you, this much I know,
And of course you know i miss you so.
Oh how I long for us to be together,
Because i know we'll last forever.
I know these feelings will never go away,
Alwasy remember babe....someday!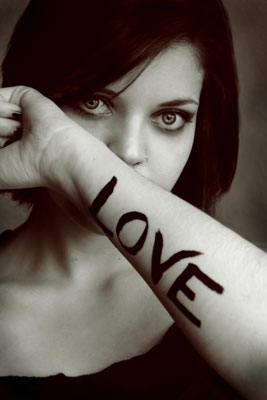 © Michelle B., Blairsville, GA