Ocean
October 18, 2010
Sitting on the shore staring into the sea.
Watching the waves crashing gently.
Sunset on the horizon slowly disappearing.
Looking up into the sky stars begin appearing.

The sound of the ocean echoes into the night.
Wishing on that star with all conceivable might.
Hoping to just get a glimpse of love's beauty.
Wanting it to touch my soul truly.

Thinking of past memories I sincerely treasure.
Still caring about her beyond imaginable measure.
Everything felt finally seems completely clear.
The one thing I want is you here.

Just sitting on the shore by the sea.
Hearing your voice whispering all around me.
Such a peaceful place to stay.
Free to dream about her all day.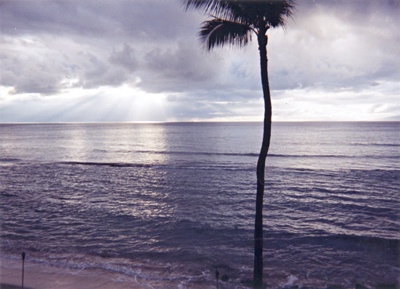 © Grayson H., Highland Village, TX