Sasha
October 17, 2010
You met my cousin Sasha last year.
It was at one of our family barbecues where
The adults are all drunk and the
Kids are running under the cold gray sky in
Puddles that they call cat piss because
On the yellow-dead grass of the farm well
That's what it looks like.
I don't think you knew that Sasha was divorced
Just the week before and I don't think I would
Either if I were a single 32 year old man who
Only knew four people in the vicinity and
Was from another country altogether and
Faced with the self-proclaimed Southern Belle of the Northwest?
I'm surprised it took you two weeks to ask her out to the
Café that was more of a saloon but it was the closest place
That served non-frozen food and I think you were
Embarrassed because her four kids had stared at you
Like little ghosts with the same blond hair
But unknown eyes and asking if you were their new-
But Sasha had to go now, and she and the nice man were
"Gonna be back in a little while, okay?"
And by the end of the day near the entire town
Knew that they knew that you two were
More than friends and were asking if you
Had thought about moving in together and
Sasha laughed it off because she had a long wave of hair and
Chocolate swirl eyes but you couldn't because
You had an accent that wasn't an Alabama twang and
Your green eyes weren't unremarkable but they
Weren't the eyes of a younger man and so she dragged you away
And you had beer in the alley and laughed at her jokes
So, I wonder if you remember those days of
Running between storefronts and catching her before she fell
Into the cow pies on the farm and
Making macaroni and cheese from scratch for her kids
Or how when she dumped you
Because your employer decided three months away was too long
Those chocolate eyes were as cold as you had ever seen them.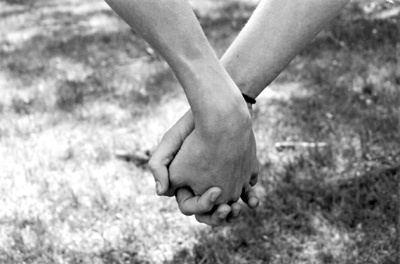 © Alexa T., Pompton Plains, NJ