NOT invisible
October 14, 2010
Don't turn your back to me. I'm still here no matter how hard you try to pretend im not.

Don't wave your hand, roll your eyes and say "Whatever" to me. I've been there longer for you than they have.

Don't treat me differently just because im not "Them"

I have feelings too. Probably more than you do inside that fake you. Once you realize im gone, don't come apologize like you always do. Stay there and let me find some other Invisible to be with.

I'll come back to being friends with you if I need to be stepped on like a doormat.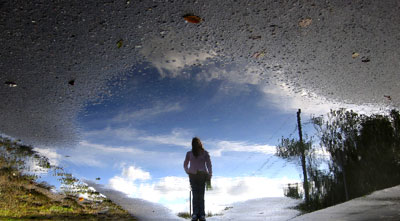 © Daniel H., Oak Bluffs, MA