Ex -boyfriends
October 13, 2010
Ex-boyfriends always try to come back in my life.

I always seem to be at a point asking myself...WHy?
Don't get me wrong I've only had a few & one ended on good terms,
but these other asses seem to 4get the nights I cried and need to be held in their arms.

Why do they act like they forgot about all that bad shit they put me through?
Forget how they didn't keep it real wit me and stay true.

True to my feelings & how we both could've grown.
Why beg & plead wit me now,when my feelings & thoughts of us are gone?

He Could've had me 100%
but no he wasnt ready for this.

He Wasnt ready to GROW-UP-AND-BE-A-MAN
had all the time in the world for chicken heads clucking at his d***
All caught up forgetting about his one true woman.

I understand he wanted to be like Plies and err body else with a
SHAAAwTeeey.

but look where that left his ass at now missing and really wanting me
Dumby(smh)

My mothers reply to this. She's a beast. I was like dag Ma why you had to come at me like that...lol but she spoke the truth. i think she was calling me a back slider as I re-read it...lol

I know of a Ex Boyfriend who use to hold you, comfort you, and understand you when you did not understand yourself.

He was ur pillow to cry on.
Your MOST confidont,
he was your one and only true friend/Lover
that you can only depend on.

Oh yeah
Hes not an Ex by his choice... Boo... but by yours.

This Boy Friend said to you
I will stick by you through the good and the bad!
Oh yah girlfriend,
he said Whether ur happy or sad!!!

He sayn I won't treat yah like a cubic zeconia Boo!
I'm willn to treat you like that sparkling three point million dollar DIAMOND that you are.

He said I'm not just another brotha tryn to holla or get in ur pants...
or even want you as a pretty trophy to sport or to sit on on the stand.

He said I want to be ur one and only ur true MAN!!!

Yo BaBy GirL my name is JESUS can I get a CHANCE????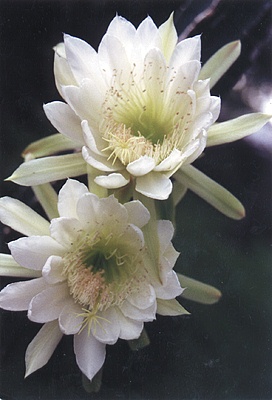 © Lindsay T., Vernon, TX