Poor
MAG
October 8, 2010
Poor is potato string clotheslines
and chalk for pencils.
Poor is cracked sidewalk gardens
and dirt tattoos.
Poor is grass hair-ties and
candlelight catastrophes.
Poor is backyard salads and
dishtowel underwear,
paper rainbows and
junkyard Ferris wheels.
Poor is toothpick palm trees
and puddle parades.
Poor is honeysuckle feasts
and muddy tea parties.
Poor is cantaloupe footballs
and bathing in the rain.
Poor is tangled root jungle gyms
and carrot slice poker chips,
banana leaf tutus and
hoopty horse carriages.
Poor is acorn snacking.
Poor is ashy love.
And even when you are grown and
successful, with your ghetto days
in the lonely dust,
poor is having ketchup and Dorito tacos
for old times' sake.
Because poor handcuffs itself to your heart,
and you never think to find the key.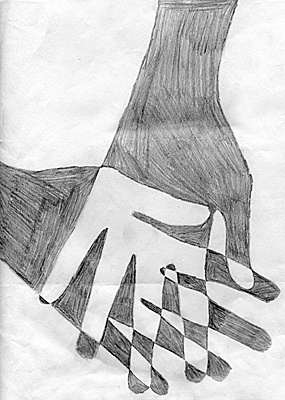 © Warlito B., Tamuning, GU