The Battle of the Plains of Abraham
MAG
A raven soars over clouded skies,
Awaiting a deathly battle and broken ties.
In the heavens sits a mourning moon,
Weeping for the end of an age and the start of doom.

The grass so green wilts an ebony black,
Army is approaching and there's no turning back.
Stars overhead shiver in utmost fear,
They know Judgment Day is almost here.

Tears of the gods puddle on broken stone,
Soon all that is living will be reduced to bone.
Blankets of fog block out the burning sun,
From its place in the sky waiting for war to be done.

Two sides adorned in red and blue,
Draw swords to conclude a long-fought issue.
Across the field echoes a shout,
And then begins the bloody bout.

Thunder booms and cannons fire,
Angels sing, a solemn choir.
The time it took was just a flash,
And now the land is reduced to ash.

Battered soldiers take their leave,
In the sanity of man they no longer believe.
Bearing scars that haunt the mind,
The fate of the enemies is now intertwined.

The fight was won that very day,
The land of the French was taken away.
The English gain was far from benign,
At the Battle of Abraham in 1759.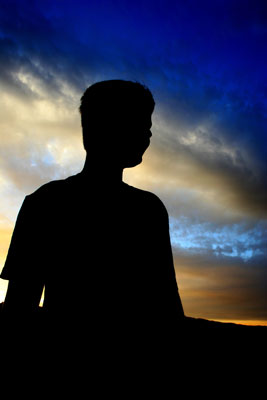 © Monica L., St. George, UT