Where I Am From
MAG
I am from juice,
from Minute Maid and
Simply Orange.

I am from the cold stone floor,
freezing my feet.

I am from the bamboo plant,
the palm tree,
and the money plant as green as money.

I am from curry and temples,
and Dr. Seuss and Bollywood,
from Mum, Dad, and relatives.

I am from the cleaning and organizing.
From cleaning my room to being organized.

I am from festival of lights
so happily and brightly celebrated.

I am from India, butter chicken to naan.
From the Grand Canyon to the Himalayas is the growth of my family.

From pagers to cell phones is the improvement of my family.
I am from my family.

I am from speaking my language,
trying not to lose dignity of my religion and culture.

I am from packing boxes and moving.
From Canada to Texas, to Chicago,
and then to California.

I am from respecting animals more than people,
from giving and helping we needed.

I am from band practice to playing tuba,
from learning something new every day.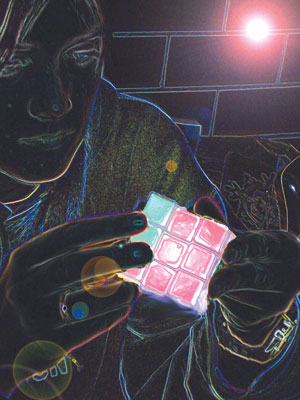 © Tinh V., Monte Vista, CO