Ask All the Right Questions
September 28, 2010
I found myself wondering this morning,
"Why do teenagers kill themselves?"

Is it because they never put the cell phones down;
never take the earbuds out?
Was it because they never laughed at the little things,
or did they hide everything behind a well-placed joke?

Did they trap every drunken yell from their parents in a glass jar?
Did they allow every hit, insult, and complaint to be painted into their self portrait?

Maybe it was the word "whore" tattooed on her back;
the word "f-g" cut into his arm?
Is it the disappointment of another "F,"
or the pressure to get another unappreciated "A"?
Was the high not high enough;
the bottle's proof too low?

Did they pretend they were happy so no one saw it coming?
Perhaps it was clear as day,
written on their face,
and everyone turned away?

Were they really crying for help,
or was it all for show?

What were the last words they said?
"I'm sorry."
"F--k you."
Or were their words all used up,
crumpled and thrown in the wastebasket,
said too many times,
and not heard enough?

I wish I could ask you
why you killed yourself.

But I promised that I would never have to ask
these questions again.
Next time, I'll ask the all the right ones

before it's too late.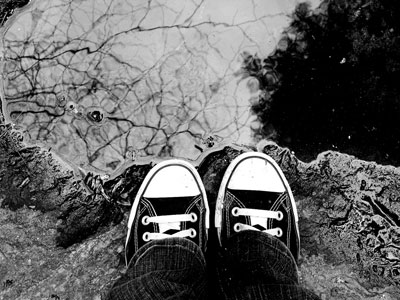 © Michelle B., Blairsville, GA