Ms. Agnus
October 10, 2010
Ideas pop in and out of my mind:
shades, visuals, and opinions wrestle for dominance.
A minute passes, and then nine more;
my bony arm aches with tension –
erect it stands, almost threatening.
No one's peripheral vision denies my arm,
but Ms. Agnus' black eyes see past me, through me,
and suddenly my ideas vanish,
like dead fireworks dropping into the sea.
I sit isolated from my peers,
unobstructed by frizzy hair and broad shoulders,
yet, perhaps, a wall shields Ms. Agnus' view from me.
On the tip of my tongue,
a waterfall of my expression halts –
the urge to spill drops through my eyes
becomes almost too much.
But I refuse to show any sadness.
Patiently, I sit perpendicular to Ms. Agnus
day after day, forcing my arm up high and stiff,
waiting for the day Ms. Agnus recognizes my canvas.
I am here to stay.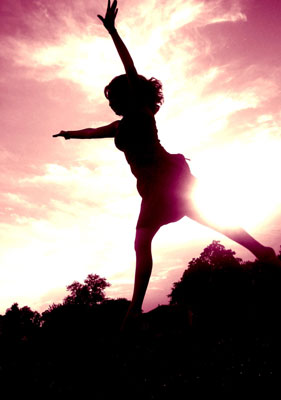 © Martha V., Morton Grove, IL