A Year Forgotten
October 12, 2010
A year ago I didn't exist.
You couldn't see me,
too distracted by all the others.

Six months ago we finally spoke.
Apologizing together when we bumped in the hall.
I turned to walk the opposite direction while still holding your gaze,
and you stared just a moment too long.

Five months ago was our fist date
I took you to dinner.
Italian, your favorite according to your best friend.
At the end of the night you allowed me to kiss you,
on the cheek.

One month ago you loved me,
I smiled when you told me.
I loved you back;
at least I thought I did.

A week ago we broke up.
Our date ending in an argument;
ending in a decision.

Today you hate me.
You refuse to even acknowledge me
as a part of your past.
And I live with the regret
with the pain that came from hurting you.

If I could go back and try again
would I change those twelve months?
Maybe stop at month six,
before it even started.

A year ago I didn't exist.
and I say from experience
not existing is a lot easier
than being forgotten.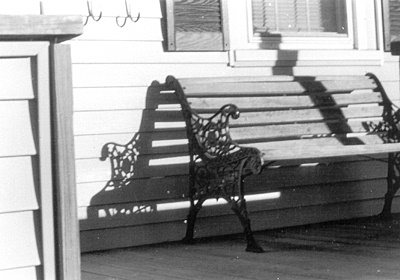 © Lauren O., Weymouth, MA